Functional checks on railroad ballast trenches of railway lines for the safe passage of amphibians
In spring, after hibernation, amphibians begin migrating to their breeding sites. During this time, they must cross infrastructures such as railway lines, which divide wintering habitats from breeding areas. By locally removing railroad ballast between the two rails, gaps are created allowing amphibians to pass under the rails. In addition, rail deflectors are installed above these railroad ballast trenches. They ensure that animals walking along the rail are directly guided into the gaps. However, there is insufficient data on the effectiveness of railroad ballast trenches and rail deflectors. The aim of this study is to investigate whether the measures put in place fulfil their function and allow amphibians safe passage under the railways.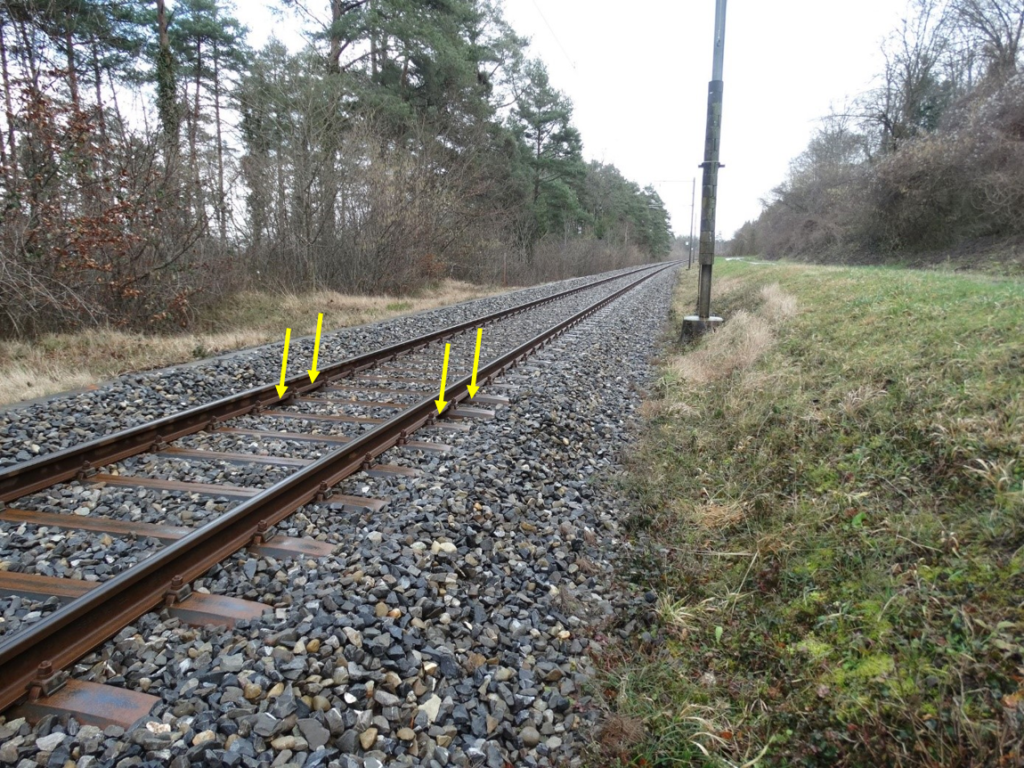 Where railraod ballast has been removed, amphibians can cross the rails in the ballast trenches (yellow arrows).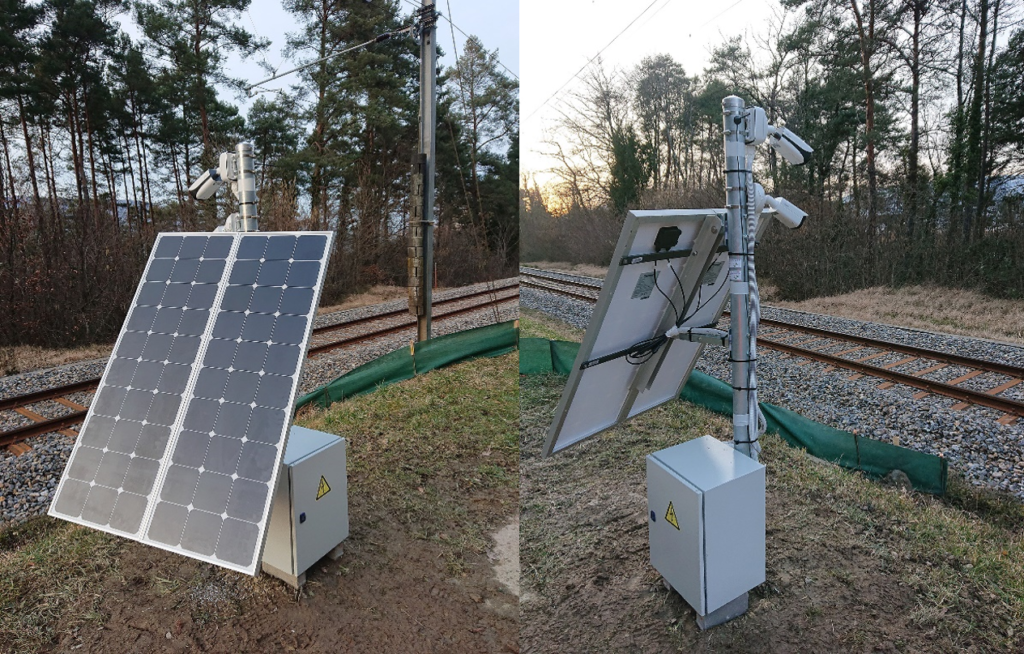 Video installation for documentation at railroad ballast trenches

Without deflectors, some amphibians miss the railroad ballast trench and continue walking along the rail in search for a crossing possibility.
With a little luck, some amphibians find the railroad ballast trench even without deflectors.
The rail deflector directs amphibians into the railroad ballast trench, thus enabling them to successfully cross the railway line.
Frogs use deflectors to climb the tracks. Let's hope no train is coming right now…